Krystal Buckland, PA-C
Certified Orthopaedic Physician's Assistant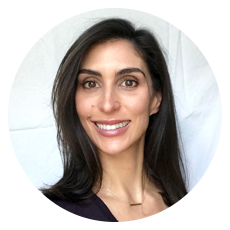 Krystal Buckland, PA-C, is a highly-trained, certified orthopaedic physician assistant with over 12 years of experience treating orthopaedic patients from infants to elderly adults.
Her undergraduate education began in 1999 at the University of Central Florida where she obtained a Bachelor of Science degree in sports medicine and athletic training. After graduation, she obtained her certification as an emergency medical technician. She then gained experience as a Certified Athletic Trainer at an Orlando high school from 2003 – 2004 before returning to Broward County to obtain her Physician Assistant education and certification from Nova Southeastern University. While there, she not only earned her second Bachelor of Science degree in Physician Assistant studies, but also earned a Master's degree in Medical Science. 
In 2006 she began her career as a certified orthopaedic physician's assistant in Palm no further working Elsa started email County where she treated adults with orthopedic trauma, sports medicine issues and arthritis both in the office as well as assisting in numerous surgical procedures. In 2013 she moved to Broward County's Joe DiMaggio Children's Hospital Pediatric Orthopedic Department treating pediatric fractures, sports injuries, gait disturbances and scoliosis from infants up to children 18 years of age.
With her years of training and work experience in orthopedics, she is very excited to join Fort Lauderdale Orthopedic Walk-In and begin treating patients in her home town of Fort Lauderdale.